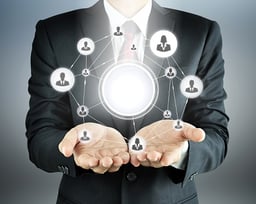 In today's fast-paced market environment, lenders and AMCs must take the necessary steps to ensure that their valuation management processes are both efficient and effective.
Automated reporting that is both accurate and configurable provides instant advantages, as this allows these entities to easily manage their appraisal productivity, monitor turn-times, and analyze all aspects of the valuation process from start to finish – including their vendors' licensing and E&O statuses.
With a tool like eTrac® Report Builder (ERB), users can automatically run and deliver vendor status reports as needed, which can be configured on the backend to fit their exact process. In addition, ERB is also capable of sending automatic email reminders to vendors whenever they are nearing their deadline to update these required documents – eliminating a manual touchpoint that can be easily overlooked when things get hectic.
In short, ERB helps simplify this crucial aspect of the valuation management process and promotes continued compliance for all involved.
If you're interested in learning more about ERB, including its additional reporting capabilities, contact us today at productinfo@globaldms.com.