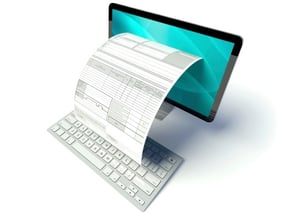 Appraisal-related forms and reports are an essential component of the valuation process that can be used to monitor turn-times, improve performance, and assist with reviews – among many other things.
Yet the problem that numerous lenders and AMCs face is the availability of these valuable tools from directly within their valuation management platforms, which typically provide only a handful of standard items. This lack of availability requires these organizations to pay for additional form-fill programs – leading to more costs, duplicate data entry, slower production, and a higher risk of errors.
eTrac® Web Forms, however, eliminates this common paint-point by providing 24 pre-configured forms that are capable of automated reviews, field calculations, photo pages, offline data entry options, floor plan sketch program, PDF and XML delivery, and comparable and listing maps.
A standard component of the eTrac Enterprise platform, this web-based, form-fill application can be used for the fulfillment of appraisal review forms and checklists, Broker Price Opinions (BPOs), inspections, environmental, appraisal reports, HELOC Valuation Reports, and other alternative products.
Elite Form Pack – 16 major appraisal report types, BPO forms, review forms, addenda forms, non-lender forms, and features.
Canadian Form Pack – 5 major appraisal report types and features.
eTrac Web Forms for NADAguide Users – Unlimited access to the most popular forms, including the Field Instruction Manual, Worksheet, Certificate of Value, and more.
Review Form Pack

– Available for those only looking for review-based forms.

BPO Form Pack – Available for those only looking for BPO forms.
Don't settle for appraisal software that limits your capabilities. Make the switch to eTrac – the industry's most robust valuation management platform. For more info, contact us at productinfo@globaldms.com.