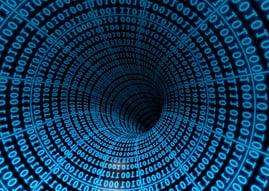 Technology integrations between appraisal and LOS platforms are essential in today's real estate valuation industry for ensuring efficient closings that are cost-effective for both the lender and the borrower. These integrations not only ensure compliance adherence by eliminating duplicate data entry and providing the necessary checks, they greatly enhance the appraisal ordering and fulfillment processes by speeding the flow of crucial data in its proper format to those that need it.
Building on this belief, Global DMS' eTrac® Valuation Platform has been seamlessly integrated with OpenClose's LenderAssist™ LOS and is the only such integration available for this top-notch LOS platform. Designed to eliminate manual touch-points, reduce costs, and ensure compliance, this unique integration allows OpenClose® clients to efficiently order appraisals, check real-time statuses, receive appraisal files back into LenderAssist, and compliantly deliver the files to the UCDP or EAD portal – all without leaving their native OpenClose platform.
Through this bi-directional integration, order data and communications are seamlessly exchanged between the two platforms to help speed up the entire valuation process. It also provides OpenClose clients with detailed reports for audit and tracking purposes, allowing for complete visibility over their entire appraisal process no matter the business model being followed.
Unlike appraisal ordering systems that just place orders, eTrac is a workflow-driven, robust valuation management platform that automates all of the intricacies involved in the appraisal process from start to finish, which OpenClose customers can leverage in a seamless fashion.
"We want our customers to benefit greatly from the integrations we establish, so we are very discerning when selecting technology vendors to integrate with," said Jason Regalbuto, CEO and CTO of OpenClose. "Global DMS' solution is one of the leading single-source valuation management platforms in the mortgage industry and we are extremely pleased to have them as an integration partner."
For more information, contact us today at productinfo@globaldms.com or 877-866-2747 (option 2).