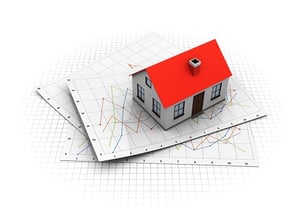 Technology integrations help ensure process efficiency by providing users with seamless access to valuable data. At Global DMS®, we understand the importance of these integrations and strive to provide the data you need when you need it for all your valuations.
As part of achieving this goal, we have partnered with Black Knight® to offer a variety of different Automated Valuation Models (AVMs) that are designed to deliver accurate and timely property value information to reduce risk, streamline due diligence processes, and maximize profits.
The Black Knight AVM modeling approach combines artificial intelligence and computational statistics to maximize performance and accuracy. The company combines its industry-leading data, proprietary information, proven methodologies, and advanced user and performance testing to help deliver exceptional results.
From within the eTrac® Data Store, the following Black Knight AVM products can be used as needed in either one-off orders or inserted into automated workflows: ValueSure™, SafeValue™, SiteXValue™, Realtors Valuation Model® (RVM), ValuEdge Cascade™.
Users are provided with both pricing and descriptions of each product and are given the ability to view samples before they place their order. This not only helps to reduce unnecessary costs, it ensures the right product is always selected.
The biggest benefit to using Black Knight AVMs directly from within eTrac is the removal of duplicate data entry. This is because all the info collected from the given AVM is instantly streamlined into the platform for the given order. This not only reduces risk, it promotes quicker turn-times.
Does your valuation platform provide automated access to AVMs configured within your workflow? For more information regarding the eTrac Data Store, contact us today at productinfo@globaldms.com.