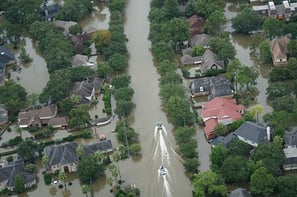 The eTrac® Data Store has been equipped with a flood-related product from ServiceLink, known as the Life of Loan Determinations with HMDA Information.
This useful product helps lenders remain compliant with a mandate that requires federally-backed mortgages to have an up-to-date flood status, and also tracks the flood status for any changes throughout the life of the loan.
Flood information is processed through a national flood certification database and returned in real-time in most cases. The product includes life of loan monitoring for FEMA flood map revisions and community participation status changes, census tract, state code, county code, and metropolitan statistical area/metropolitan district codes as part of the HMDA information.
In addition, each flood zone determination is backed by an Error and Omissions Policy, and life of loan determinations are transferable between lenders and servicers.
For more information, contact us today at productinfo@globaldms.com.