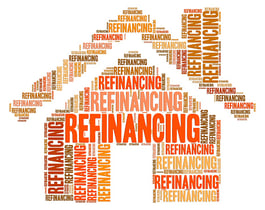 Ellie Mae® recently issued its latest Origination Insight Report, which showed that in September, refinances made up a larger share of overall mortgage originations than in any month since March of 2015.
The culprit, to no real surprise, has been falling interest rates, which has led to a surge in homeowner refinances. In particular, Ellie Mae's report showed that refinances made up 49% of all loans this past September – up 6% from August.
The company's report provides monthly data and insights from a large sampling of closed loan applications that run through its Encompass® platform and Ellie Mae Network™. Ellie Mae also notates that its Origination Insight Report focuses on loans that closed in a specific month, which is calculated on a 90-day cycle rather than on a monthly basis because most loans typically take up to 2 months to close.
To see Ellie Mae's latest Origination Insight Report for September, as well as those from previous months, click here.
Sources:
Ellie Mae – elliemae.com
HousingWire – housingwire.com