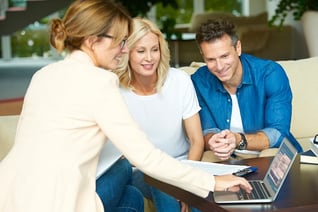 According to a blog by Freddie Mac, several misconceptions regarding mortgages and the home buying process have been holding back many potential borrowers. The blog, which cited a recent survey by NeighborWorks America, found that 74% of adults and 84% of millennials feel that the homebuying process is complicated.
Most millennials surveyed also thought that the minimum down-payment to buy a home was 21%, while 70% of adults feel that they don't have enough money saved for a down-payment. In addition, approximately 73% of adults and 62% of millennials said that they were not aware or unsure about down-payment assistance programs for middle-income homebuyers.
The burden of student loan debt is also delaying homeownership, according to the survey, which found that 29% of adults know someone that delayed the purchase of a home because of this debt. Among millennials, this number was even higher at 38%.
The survey's most importance find, however, is that relatively few consumers know where to acquire knowledgeable advice about how to qualify for a mortgage and buy a home.
Whether potential borrowers have incorrect ideas about how much money is required for a down-payment, how student loan debt affects the pre-approval process, the amount of income that should be spent on monthly housing expenses, or are simply unaware of assistance programs, it is obvious that education is essential to increasing homeownership.
Lenders have been given a golden opportunity to show their value by providing this education on what is usually the most complex and expensive purchase of peoples' lives. The internet, including social media, is a great avenue to share this valuable information with consumers at large, but the key is to show a human element.
Providing free, helpful information upfront will help build trust and can lead to more loans in the very near future.
Sources:
The MReport – themreport.com
Freddie Mac – freddiemac.com
NeighborWorks America – neighborworks.org