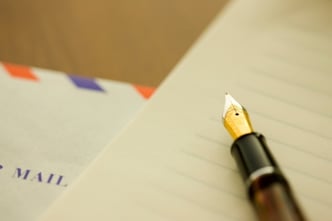 Twenty-one Democrats from the U.S. House of Representatives recently sent a letter to President Trump to defend Richard Cordray – the current Director of the Consumer Financial Protection Bureau (CFPB). Within this letter, the group of Democrats—including Representatives Maxine Waters (D-CA) and Carolyn Maloney (D-NY)—asked the new President not to remove Cordray from his position.
The CFPB has created a lot of controversy ever since it was launched over five years ago, with its detractors claiming it as an unaccountable agency that has overregulated the financial industry. On the flip side, its supporters consider the CFPB to be a saving grace for consumers, and point to the more than $27 billion that the Bureau has returned to over twelve million Americans that were financially harmed in some fashion.
Cordray has been the CFPB's Director since its inception back in July of 2011, and is currently in the middle of a term that expires in July of 2018. However, a three-judge panel in the Washington D.C. Circuit Court gave the President the power to remove the CFPB's Director without cause back in October. A retrial, requested by the Bureau, is pending.
"It's clear to us that Director Cordray has made significant strides in upholding our nation's consumer protection laws and managing the complicated issues of diversity and inclusion at his agency," said the House Democrats in their letter. "He has done this despite repeated attempts by special interests to undermine, roll back, and limit his work and authority."
Democrats weren't the only ones to send a letter to the new administration, as U.S. Senators Mike Lee (R-UT) and Ben Sasse (R-NE) sent a letter of their own to Vice President Mike Pence requesting that Cordray be removed.
The two Senators believe that the agency's current structure is unconstitutional, and argue that removing Cordray would be consistent with Trump's promise to preserve, protect, and defend the U.S. Constitution. They also feel that removing Cordray would uphold the American idea of limited government, and accuse the Director of both vigorously supporting the unconstitutional independence of the CFPB and pursuing a regulatory agenda that is harmful to consumers.
"The Constitution was written to protect the American people from unelected and unaccountable bureaucrats," said Senator Lee. "Considering the damage the CFPB has done to credit unions and community banks, President Trump should act quickly to remove the Director."
To view the House Democrats' letter to President Trump, click here.
To view the Senate Republicans' letter to Vice President Pence, click here.
Sources:
The MReport – themreport.com
DS News – dsnews.com
Inside Mortgage Finance – insidemortgagefinance.com