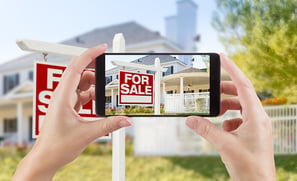 COVID-19, and its many restrictions that have limited or prevented in-person activities, has spurred numerous changes to the mortgage origination process, as the Federal Banking Agencies look to push the industry forward during this unique time.
In regard to appraisals, the Agencies issued a final interim rule back in April that allows mortgage lenders to defer their real estate valuations when on-site inspections aren't possible. However, deferring your appraisals promotes additional risk to your overall mortgage origination process and should be avoided whenever possible to help ensure accurate values at the time of closing.
This is because the Federal Banking Agencies' new guidance only pertains to a small portion of portfolio loans and postponing your appraisals can actually lead to problems when trying to support values that are made retrospectively up to 120 days after a loan closes. In addition, deferring appraisals adds another layer to your overall process by requiring a unique system to track all these files – leading to greater turn-times and overhead costs.
Though many lenders feel they have no choice but to defer their real estate appraisals, this is a complete myth, as valuation technology has opened the door for conducting remote inspections when access to the subject property is denied.
At Global DMS®, our focus is on providing the most innovative appraisal management technologies for today's environment and beyond, which is why we've integrated our valuation management platforms with ProxyPics – a patented, secure mobile app that provides an efficient method of facilitating the delivery of photographs of a subject property directly from the home occupant.
Through this secure integration, our clients can automatically request and receive high quality pictures of both the interior and exterior of a subject property from the home occupant, who utilize the ProxyPics mobile app to take and submit the required photos for immediate use. Other benefits include:
Fully automated process, requiring no additional oversight.
Provides unlimited retakes, ensuring only high-quality photos.
Includes pre-set questions for the home occupant about the quality, condition, and unique characteristics of their home.
In addition, all real estate appraisers are able to obtain a free account – promoting safe social distancing, while allowing these professionals to continue working unimpeded.
For more information, contact Global DMS at productinfo@globaldms.com. If you're already a customer, please contact Account Management at 877-866-2747 (option 4).