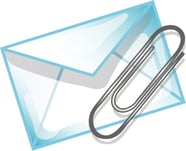 As many of you know, it is a must in today's compliance-laden mortgage industry to include supporting documentation with almost every appraisal order. However, this necessity has led to delays—and compliance risks—due to a lack of automation.
Manually locating and attaching each piece of supporting documentation to every appraisal order is no longer a practical method in our fast-paced world, which is why Global DMS has developed the "Company Documents" app for its eTrac® appraisal management platform.
"Company Documents" centralizes your supporting documentation per appraisal order based off your client's specific requirements. It automatically associates the supporting documentation with a given order that meets the proper parameters, and sends this information as an email attachment to vendors or clients upon assignment or forwarding. You will no longer be forced to send two different communications or manually locate and upload any necessary documents to each order – saving valuable time and avoiding costly errors.
The documents may be client-specific, product-specific, billing-method specific, or any combination thereof. The app also allows you to brand logos to your invoices and/or Web Forms, and provides merge fields to help automate personalization within your messaging. In addition, numerous filters are also available for certain document-types, which allows you to customize your supporting documentation to fit your specific needs. As your needs change, these document-types can always be updated in real time and reserved for future use.
Create your own unique Appraisal Independence Certificates.

Create client-specific Engagement Letters.

Create your own unique Customer Order Assignment emails.
Tracking all your "Company Documents" files is easy. Any time an automated file is sent to either a client or an appraiser, it will always be represented within eTrac's document logging system – known as the Files Available For Download page. These files are treated as an attachment to the order, and include a date/time stamp of when they were added to said order.
"Valuation Management Group is able to provide detailed customized ordering instructions to our appraisers to fit each of our client's individual needs by utilizing eTrac's 'Company Documents' (app)," says Tracey Yarbrough of Valuation Management Group, LLC. "Automating this process ensures the PDF document is attached to every order based on filters and our appraisers understand the expectation of the lender up-front, resulting in less revisions and shorter turn-times."
eTrac's "Company Documents" app comes standard with Global DMS' Enterprise package, meaning there are no additional costs to activate and use this unique feature. For more information, or to see a customized demo of the app in action, contact us today at productinfo@globaldms.com or 877-866-2747 (option 2).