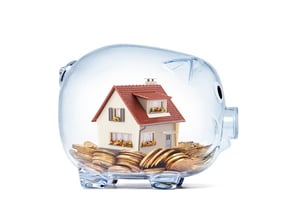 According to a recent report from Zillow, the total cumulative value of America's housing stock has reached a new record high of $31.8 trillion after rising roughly $2 trillion in 2017.
To give you an idea of how much money this truly is, Zillow's report noted that the value gained in 2017 alone is 1.5 times larger than the gross domestic product of the U.S. and nearly 3 times larger than China's.
Even on a metro level, the numbers are quite remarkable. For example, the report found that the Los Angeles ($2.7 trillion) and New York City ($2.6 trillion) housing markets currently equate to the size of the U.K. and French economies.
In addition, the report also noted that home buyers aren't the only ones experiencing increases, as renters spent a record $485.6 billion last year. Although this total shows a $4.9 billion increase from 2016, Zillow's data found that this figure grew at the lowest pace seen in recent years.
For more information, check out Zillow's report.
Sources:
Zillow – zillow.com
The MReport – themreport.com
HousingWire – housingwire.com