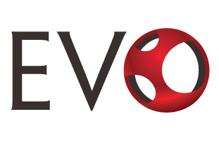 Appraising commercial real estate is time-consuming. After all that patience and hard work by the appraiser, the last thing lenders, AMCs, or appraisal firms want are pesky delays caused by antiquated management systems that lack the functionality and configurability they need to truly excel.
Global DMS' EVO-Commercial™ platform (or EVO-C™) eliminates this common pain-point by implementing architecture and usability patterns that are regarded as best practice for today's commercial real estate industry.
Specifically designed for lenders, AMCs, and appraisal firms in need of a centralized appraisal management system, EVO-C greatly enhances their experience by providing custom solutions through unique configurations to their specific business processes. EVO-C is also the only platform of its kind that can automate these processes without development intervention – saving valuable time and costs.
100% configurable – including review forms and reports (no development work required).

Cleaner navigation with less clicks.

Instantly drag and drop large appraisal file uploads with no time-outs.

100% control of vendors, who are automatically cross-checked against asc.gov.
In addition, EVO-C streamlines the commercial appraisal bidding process by providing an easy way to send RFPs to multiple vendors and receive bids electronically – leading to quicker assignments and thus, quicker turn-times.
For more information, contact us today at productinfo@globaldms.com. If you're interested in seeing a demo, please complete the following form.