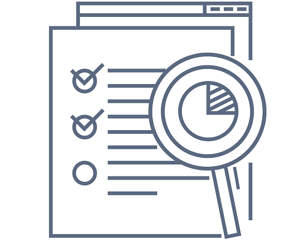 In today's highly regulated mortgage environment, appraisal reviews have become quite complex – leading to greater turn-times and higher risk. In order to avoid unwanted delays, lenders and AMCs must rely on a robust review technology that not only mitigates an ever-growing list of rules, but also promotes the timely completion of appraisal reports through automation.
Global DMS' MARS®, a standard component of EVO-Res™, guarantees these key parameters are met by automating your appraisal reviews to help expedite a once grueling task and further ensure compliance.
MARS quickly analyzes an appraisal for completeness, consistency, and compliance with all GSE guidelines, USPAP, UAD, and industry best-practice, providing robust and accurate reviews in seconds. To help promote even more efficiency, these reviews can be configured to run automatically whenever the Final Report is uploaded.
Additional MARS Highlights:
Over 3,600 standard business rules, with specific configurations for different services.
Rule severity and weighting support.
Instant red flag report and MARS score, which lists all Critical, Warning, and FYI items.
Supports MISMO XML format.
In addition, MARS provides reviewers with a special html-based document that significantly reduces their review times by instantly directing them to the areas of the appraisal the need their attention most – providing clear directives on a resolution.
For more information, contact Global DMS® today at evoinfo@globaldms.com.
EVO's Centralized, Role-Based Design Simplifies Appraisal Management
For most financial institutions, the real estate appraisal process often involves a complex web of different players, including both internal staff and external vendors. Global DMS' EVO™ appraisal management software simplifies how one manages this crucial process by providing a centralized platform that facilitates all documentation and communications, with custom dashboards and task lists based on the user's role that prevent the cross-population of work – enabling a cohesive valuation workflow.