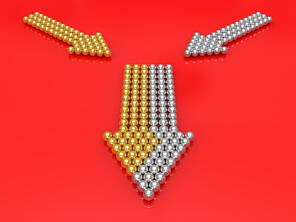 In today's real estate valuation industry, most lenders and AMCs have a unique appraisal process that fits their exact business model. Unfortunately, many of today's valuation management technologies follow a one-size-fits-all approach and are not easily adaptable – requiring lengthy development work for the simplest of requests that help meet basic needs.
Global DMS' EVO™ is different, in that it was built with the end-user in mind – providing a 100% configurable design that allows users to customize all aspects of the software in real-time (including its fields, forms, and reports), no development work required.
Workflow Automation Tailored to Your Business Model:
EVO's configurable workflow automation puts you in direct control through easy configurations – covering the entire appraisal process from initial assignment through final delivery.
Digital Forms in Templated Format:
EVO includes digital order and review forms that are completely customizable, allowing you to meet any given assignment as they're presented.
Complete Visibility w/ Custom Reporting:
EVO's robust and configurable reporting captures every field (both standard and custom) within the system and your saved forms – providing a complete overview of your entire appraisal process.
Unlike its competitors, EVO delivers this customization out-of-the-box for every field within the system – granting you far more control over your valuation management workflow than ever before and eliminating the need for costly development work that can take weeks, if not months, to complete.
To learn more about this award winning appraisal management software, contact Global DMS® today at evopreview@globaldms.com.