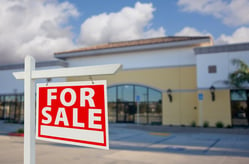 According to the MBA's most recent Quarterly Survey of Commercial/Multifamily Bankers Originations, the market saw a 29% increase in originations during Q2 of 2019 compared to Q1 and a 10% increase year-over-year from Q2 2018.
The MBA believes that the rise in originations for healthcare, office, industrial, and multifamily properties led to Q2's overall increases from a year ago. That said, its survey also revealed that loan originations for both retail and hotel properties decreased by 32% and 28% respectively compared to Q2 2018.
In terms of quarterly numbers, the MBA's survey showed that originations for Q2 2019 increased for office properties by 66%, healthcare properties by 62%, multifamily properties by 32%, hotel properties by 18%, and retail properties by 15% when compared to Q1's numbers. Industrial buildings were the only properties that saw a decline, falling 27%.
"Falling long-term interest rates and sustained strength in commercial real estate markets lifted commercial and multifamily mortgage originations during the second quarter," said the MBA's Jamie Woodwell (VP of Commercial Real Estate Research) in the Association's press release. "With rates even lower during the third quarter, absent a major economic disruption, 2019 is shaping up to be another record year for commercial mortgage lending."
For more information, or to download a copy of the recent Quarterly Survey of Commercial/Multifamily Bankers Originations, check out the MBA's press release.
Sources:
Mortgage Bankers Association (MBA) – mba.org
HousingWire – housingwire.com