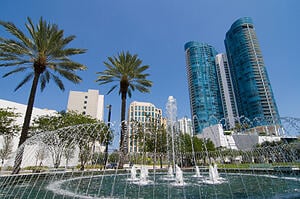 According to a recent press release from BBG, investment activity in Qualified Opportunity Zones (QOZ) has rebounded from COVID-19's initial impact on the commercial real estate market.
To recap, Opportunity Zones were created by the Tax Cuts and Jobs Act of 2017 and give investors the ability to defer or eliminate federal tax payments on capital gains, which is designed to create billions of dollars in tax breaks for commercial real estate projects.
After seeing a decline in investment activity following the stock market's plunge back in March, BBG reported that this activity has picked up again due to investors taking capital gains from money pulled from the stock market and funneling it into QOZ funds.
BBG also noted that the IRS has extended the deadline to invest in capital gains in Opportunity Zones funds and has provided other forms of tax relief for the program as a result of the Coronavirus and its impact on the industry.
Sources:
BBG – bbgres.com
Valuation Review – valuationreview.com
EVO's Digital Appraisal Forms Streamline Order Management
Tired of using offline spreadsheets and Word docs for managing your real estate appraisal forms? This often confusing process is not only impossible to track, it also requires duplicate data entry – leading to even more risk and longer turn-times. Global DMS' EVO™ appraisal management software resolves these pain-points by providing digital order and review forms that are 100% configurable, can be automatically selected and pre-populated via intelligent merge fields, and provide complete trackability – ensuring your staff and vendors always have the most up-to-date version of the form as it moves through your unique valuation process.