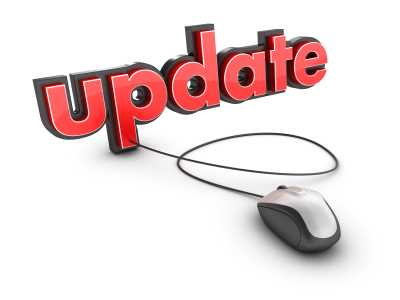 This upcoming weekend, on March 25th, Fannie Mae announced that it will be implementing Collateral Underwriter® (CU™) Version 4.1, which will include updates to Property Value Representations and Warranties as well as enhancements to the CU user interface.
This past December, Fannie began offering Day 1 Certainty™ with freedom from representations and warranties on property value for eligible loans with a CU risk score of 2.5 or lower on the appraisal. With this impending CU update, the eligibility of the enforcement relief requirements will be based solely on a CU risk score of 2.5 or below – regardless of the underwriting method or Desktop Underwriter® (DU) recommendation.
According to Fannie Mae's release notes, the loan will need to meet the GSE's sale and delivery requirements, and will need to be secured by a one-unit detached, attached, or condominium property. Fannie did note that two-to-four unit properties, manufactured homes, and/or units in cooperative projects will continue to be ineligible for the enforcement relief.
The removal of the check for an Approve/Eligible recommendation when issuing the enforcement relief messages will apply to all DU loan casefiles that are submitted or resubmitted after the weekend of March 25th. In addition, the messages related to the enforcement relief will be updated to remove references to the DU risk assessment.
CU Version 4.1 will also have enhancements to the new CU view (CU Classic view will not be affected). As stated within the release notes, these enhancements include updates to the "Comp Review Page" and the "Adjustments Page":
Comp Review Page:
On the map, the house icon pop-up boxes will display only when the house icon is clicked on (hovering over the icon will no longer display the pop-up box or move the map up or down).

Using the wheel of the mouse to scroll up and down the page will move only the page and will no longer zoom the map in or out.

The "Define Region" functionality will provide the option to return to the original CU results by selecting the "Clear" button.

The "Qual F" (Appraisal Quality Flag) column on the "Subject Appraisals" tab will properly display when the Appraisal Quality Flag is issued.

On the map, the house icon colors will be updated to more closely match the blue and orange colors in CU Classic for appraiser-provided and model-provided comparable sales.
Adjustments Page:
The comparable sale address will be moved below the thumbnail picture to show the full picture of the comp.
For more information on these impending CU updates, check out Fannie Mae's official release notes.
Sources:
Fannie Mae – fanniemae.com
Valuation Review – valuationreview.com