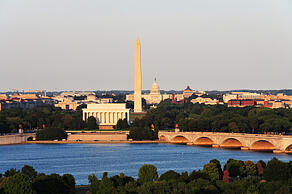 House Financial Services Committee Chairman, Jeb Hensarling (R-TX), recently introduced a Republican-backed plan to repeal and replace the Dodd-Frank Act.
This plan—known as the Financial CHOICE Act ("Creating Hope and Opportunity for Investors, Consumers, and Entrepreneurs")—would put an end to the 'too-big-to-fail' bailouts, dramatically reform the Consumer Financial Protection Bureau (CFPB), create a legal safe harbor for mortgages that are originated by a lender and then held in portfolio, and overhaul the country's financial regulatory system.
The Financial Services Committee held several meetings during the week of September 12th to discuss and debate the new CHOICE Act, which was officially marked up and passed along strict party lines. Democrats within the Committee unanimously opposed the legislation, and refused to offer a single amendment – showing the steep hill the Act must climb to becoming law.
If eventually passed, the CHOICE Act would not only reform of the CFPB, but also its current leadership structure as well. CFPB Director Richard Cordray would be replaced with a bipartisan, five-member commission that would be subject to congressional oversight and appropriations.
In addition, the Act's executive summary states that the legislation would also change the CFPB's name to "Consumer Financial Opportunity Commission", and establish a new mission for the agency that both protects consumers and ensures competitive markets.
As reported by HousingWire, the Financial CHOICE Act would also:
Provide for election to be a strongly capitalized, well-managed financial institution.

Demand accountability from financial regulators, and devolve power away from Washington.

Demand accountability from Wall Street through enhanced penalties for fraud and deception.

Unleash opportunities for small businesses, innovators, and job creators by facilitating capital formation.

Provide regulatory relief for "Main Street" and community financial institutions.
Now that the Act has passed the House Financial Services Committee, it will head to the full House of Representatives for a vote.
For more information, or to view the CHOICE Act in its entirety, click here.
Sources:
HousingWire – housingwire.com
Inside Mortgage Finance – insidemortgagefinance.com