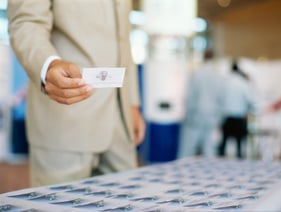 During the First Quarter of 2019, Global DMS will be sending its representatives to several industry events throughout the country, who are looking forward to both networking with new contacts as well as catching up with old peers.
The New England Mortgage Expo:
On January 18th, Global DMS' Senior Sales Executive, Shawn Barmore, will be attending this regional event at the Mohegan Sun in Uncasville, CT. The conference will feature over 2,000 attendees and will provide high-quality networking opportunities – in addition to numerous sessions and panel discussions.
NEXT – The Women's Mortgage Technology Summit:
Global DMS' Jody Collup (CMO/Director of Operations) and Jessica Thompson (Marketing Director) will be heading to Dallas, TX on February 7th and 8th for this technology-related event, which brings together the mortgage industry's top women leaders to discuss the market's most pressing issues.
CREF Multifamily Housing Convention & Expo:
From February 10th through the 13th, Vlad Bien-Aime (CEO), Jody Collup, Shawn Barmore, and Nick Myhasuk (Sales Engineer) will be attending and exhibiting in booth #308 at this commercial-related event in San Diego, CA to help market Global DMS' new EVO-C platform – the industry's most advanced appraisal management system. When stopping by the booth, don't forget to ask for a free pair of custom socks!
Ellie Mae Experience:
Global DMS is once again heading to the Ellie Mae Experience, which will take place in San Francisco, CA on March 10th through the 13th. The company's attendees, including Vlad Bien-Aime, Jody Collup, Shawn Barmore, and Nick Myhasuk, will also be exhibiting at this event in booth #515, where they will highlight eTrac's direct integration with Encompass® and the numerous benefits this provides for a lender's residential valuation process.
Valuation Expo:
Global DMS' Shawn Barmore will be back on the road from March 18th through the 20th for the upcoming Valuation Expo at the Palmer House in Chicago, IL. For over 15 years, this event has been considered one of the industry's premier real-estate appraisal conferences, and Shawn looks forward to once again joining the many professionals that will be present.
MBA's Technology Solutions Conference & Expo:
Rounding out our Q1 events is the MBA's Technology Solutions Conference & Expo, which both Vlad Bien-Aime and Jody Collup will be attending March 24th through the 27th in Dallas, TX. With technology continuing to revolutionize the industry, our executive team can't wait to share their extensive knowledge of appraisal software to help attendees remain ahead of the curve.
If you're attending any of the events listed above and would like to speak with a Global DMS representative while there, please send you request to marketing@globaldms.com or simply stop by our booth (when applicable).