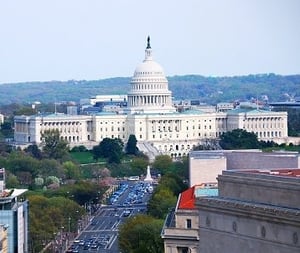 During his recent presentation of the CFPB's semi-annual report to Congress, Acting Director Mick Mulvaney included a memo of suggested changes that he feels should be made to the federal agency. If adopted, these changes would fundamentally alter the CFPB's mandate and structure.
"The Bureau is far too powerful, with precious little oversight of its activities," said Mulvaney in a statement. "The power wielded by the Director of the Bureau could all too easily be used to harm consumers, destroy businesses, or arbitrarily remake American financial markets. I'm requesting that Congress make four changes to the law (Dodd-Frank Act) to establish meaningful accountability for the Bureau."
Mulvaney's four suggestions for legislative action include:
Fund the CFPB through Congressional appropriations.

Require legislative approval of major CFPB rules.

Ensure that the Director answers to the President in the exercise of executive authority.

Create an independent Inspector General for the CFPB.
These recommendations come to no real surprise, as Mulvaney once argued for the elimination of the Bureau as a congressman for South Carolina. His past public comments and speeches have also highlighted his disdain for the agency's current structure, which he seems determined to rework.
Sources:
Mortgage News Daily – mortgagenewsdaily.com
The MReport – themreport.com
Inside Mortgage Finance – insidemortgagefinance.com