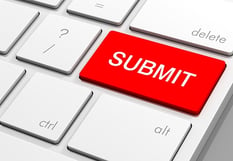 Have you ever had difficulty interpreting the slew of guidance and regulations that have been implemented by the Consumer Financial Protection Bureau (CFPB)? If so, you're not alone.
To mitigate this issue, the CFPB decided to create a new online form for obtaining informal staff guidance on specific questions regarding its numerous regulations. This new form may be used by financial institutions, service providers, and other industry players, and can be found on the CFPB's website on its "Compliance and Guidance" page.
This new, streamlined option promises a response within 10-15 business days. That said, the bureau did mention that if it needs more time to answer a question (or cannot give an answer to a question), it will notify the individual that submitted the inquiry.
The CFPB also noted that its responses are not official interpretations, and are not a substitute for formal legal counsel or other compliance advice.
Check out the CFPB's new online form here.
Sources:
Ballard Spahr – consumerfinancemonitor.com
HousingWire – housingwire.com