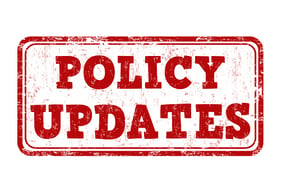 The CFPB recently announced changes to its Civil Investigative Demands (CIDs) policy to ensure they provide more information about the potentially wrongful conduct that is under investigation. To recap, the Bureau uses this policy when issuing subpoenas to companies who are under investigation for possible violations.
The CFPB's new CIDs will now provide more information about the potentially applicable provisions of a law that may have been violated. According to the Bureau's press release, CIDs will also now typically specify the business activities that are subject to its authority.
For example, when one of the significant purposes of the investigation is to determine the extent of the CFPB's authority over the relevant activity, staff may now specifically include that issue within the CID to help create further transparency.
The Bureau mentioned that its new policy is partially based on several court decisions about notifications of purpose and is consistent with a 2017 report conducted by its Office of Inspector General, which emphasized the importance of updating Office of Enforcement policies to reflect such developments.
In addition, the CFPB also considered the many comments it received in response to its Requests for Information that was issued last year, which looked for feedback about numerous aspects of the Bureau's operations – including CIDs.
Sources:
CFPB – consumerfinance.gov
HousingWire – housingwire.com