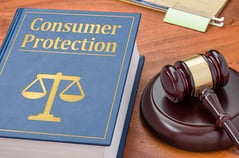 The CFPB recently announced that it is assessing the TRID Integrated Disclosure Rule, which is being conducted in accordance with Section 1022(d) of the Dodd-Frank Act that requires the Bureau to assess significant rules or orders adopted under Federal consumer financial law.
According to its press release, the CFPB intends to address TRID's effectiveness in meeting the purposes and objectives of Title X of the Dodd-Frank Act, the specific goals of the rule, and other relevant factors.
The Bureau has requested public comments on the feasibility and effectiveness of the assessment plan, recommendations to improve the assessment plan, and recommendations for modifying, expanding, or eliminating the TRID Rule, among other questions.
The deadline to submit comments is January 21, 2020.
For more information, or to submit a formal comment, visit the CFPB's website.
Source:
Consumer Financial Protection Bureau (CFPB) – consumerfinance.gov