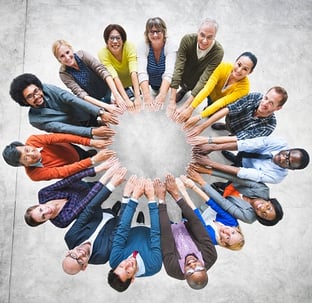 The Consumer Financial Protection Bureau (CFPB) recently issued a new report that provides an outline of its current strategies and efforts to promote diversity and inclusion within the mortgage industry.
According to the Bureau's press release, the report highlights the business case for diversity along with the current approaches and practices being used. It is a result of the CFPB's collaboration with the financial services industry to raise awareness of the importance of strengthening diversity and inclusion within organizations.
The CFPB's Office of Minority and Women Inclusion (OMWI) hosted an industry roundtable meeting in conjunction with the Mortgage Bankers Association (MBA), and this new report is a direct readout of that meeting. Participants included representatives from both larger and smaller banks, nonbank financial companies, OMWI, Office of the Comptroller of the Currency (OCC), Federal Deposit Insurance Corporation (FDIC), Federal Reserve, and the Federal Housing Finance Agency (FHFA).
Items presented in the meeting, and incorporated into the report, include:
The business case for diversity and inclusion

The importance of leadership buy-in and accountability

Recruiting, hiring, inclusion, retention, advancement, and engagement

Broadening the customer base with new business products

The importance of data
"The Consumer Bureau's mission is to protect all consumers across the diverse American marketplace, just as financial institutions seek to serve them with helpful products and services," said CFPB Director Richard Cordray in the Bureau's press release. "The insights in this report from our roundtable with mortgage lenders help to show the advantages of integrating diversity and inclusion programs in workplaces throughout the financial services industry."
To view the CFPB's new diversity report in its entirety, click here.
Sources:
CFPB – consumerfinance.gov
DS News – dsnews.com
*Global DMS is a privately held, limited liability corporation that is certified as minority owned by the National Minority Supplier Development Council.