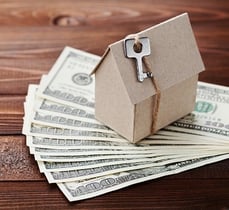 Remaining true to its announcement back in April of this year, the Consumer Financial Protection Bureau (CFPB) recently proposed several updates to its 'Know Before You Owe' Mortgage Disclosure Rule – also called the TILA-RESPA Integrated Disclosures Rule.
According to its press release, the Bureau's proposed amendments are intended to both formalize the rule's guidance and provide greater clarity and certainty. The changes would augment implementation of the 'Know Before You Owe' rule, which took effect in October 2015 to help facilitate compliance within the mortgage industry.
To recap, the rule created new, more streamlined forms that consumers now receive when applying for and closing on a mortgage. It put several requirements in place that govern when the new forms must be given to consumers and that limit changes made to the original loan estimate.
In addition to providing clarifications and technical corrections, the CFPB's proposed amendments also address several other issues within the 'Know Before You Owe' rule. These include:
Tolerances for the total of payments – The CFPB is proposing to include tolerance provisions for the total of payments that parallel existing tolerances for the finance charge and disclosures affected by the finance charge.
Housing assistance lending – The proposed amendments would promote housing assistance lending by clarifying that recorded fees and transfer taxes may be charged in connection with those transactions without losing eligibility for the partial exemption. In addition, recording fees and transfer taxes would be excluded from the exemption's limits on costs.
Cooperatives – The Bureau's amendments would extend the rule's coverage to include all cooperative units, not just transactions secured by real property (as defined under state law).
Privacy and sharing of information – The proposed changes would create additional commentary to clarify how a creditor may provide separate disclosure forms to the consumer and the seller.
The CFPB is looking for input regarding these proposed changes, and has invited the public to submit written comments by October 18, 2016. All comments will be "weighed carefully" by the Bureau before it issues any set of finalized regulations.
For more information, check out the CFPB's official proposal here.
Sources:
CFPB – consumerfinance.gov
HousingWire – housingwire.com