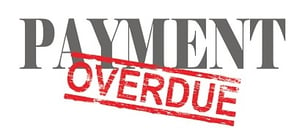 The CFPB recently announced that it has launched the new Mortgage Performance Trends tool, which tracks mortgage delinquency rates nationwide.
The Bureau noted that knowing when consumers have fallen behind on their mortgage payments is essential to assessing the health of the mortgage market both nationally and locally. Its new tool helps to track these payments, and includes interactive charts and graphs with data on mortgage delinquency rates for all 50 states and the District of Columbia.
According to the CFPB's press release, the new Mortgage Performance Trends tool measures the delinquency rates in two general categories. The first is comprised of borrowers who are 30-89 days behind on their mortgage payments. The second accounts for serious delinquencies, which is made up of borrowers who are more than 90 days behind on their payments.
The interactive charts and graphs track the monthly changes for both early and serious delinquencies starting in 2008, when the financial crisis was emerging. The data shows that the current rates of serious delinquencies peaked at 4.9% in 2010, but as of March 2017, the rates had fallen to 1.1%.
The tool's data comes from the National Mortgage Database, which includes information that spans the life of a mortgage loan and captures a variety of borrower characteristics. That said, the Database is designed to protect the personal identity of borrowers, as all records are stripped of any identifying information.
To check out the CFPB's new Mortgage Performance Trends tool, click here.
Sources:
CFPB – consumerfinance.gov
Mortgage News Daily – mortgagenewsdaily.com