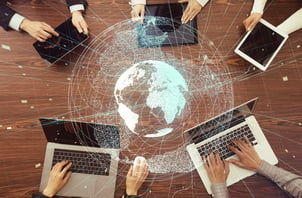 The CFPB recently announced that it will begin working in collaboration with 11 financial regulators from across the world on fintech regulation efforts – known as the Global Financial Innovation Network (GFIN).
According to the CFPB, this new network (in addition to regulating the fintech space) will seek to provide a more efficient way for innovation firms to interact with regulators, helping them navigate between countries as they look to scale new ideas. The GFIN will also create a new framework for cooperation between financial services regulators on innovation-related topics.
The collaborative effort will look to fulfill three main functions:
Act as a network of regulators to collaborate and share experience of innovation in respective markets, including emerging technologies and business models.

Provide a forum for joint policy work and discussions.

Provide firms with an environment in which to trial cross-border solutions.

Those involved with the GFIN, including the CFPB, are seeking public input regarding the mission statement for the new network, its proposed functions, and where it should prioritize its activities. The group is also asking for feedback on several questions that are laid out within the consultation document by October 14, 2018.
Those in the United States that are interested in submitting feedback may do so through the Bureau's new Office of Innovation. Shortly after October 14th, the group will assess the provided feedback and agree on the next steps.
For more information, check out the CFPB's press release.
Sources:
CFPB – consumerfinance.gov
HousingWire – housingwire.com