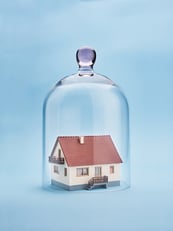 Earlier this month, the Consumer Financial Protection Bureau (CFPB) finalized several amendments to its 2013 mortgage servicing rules under the Real Estate Settlement Procedures Act (Regulation X) and the Truth In Lending Act (Regulation Z) to further ensure that homeowners and struggling borrowers are treated fairly by mortgage servicers.
According to the CFPB's press release, the updated mortgage servicing rules will require servicers to provide certain borrowers with foreclosure protections more than once over the life of the loan, clarify borrower protections when the servicing of a loan is transferred, and provide important loan information to borrowers in bankruptcy. In addition, the Bureau's changes will also help ensure that surviving family members—or others who inherit or receive property—generally have the same protections under its mortgage servicing rules as the original borrower.
The CFPB first proposed amendments to its servicing rules back in November of 2014, and the final rule has adopted many of those proposed provisions. With that said, the Bureau did make a number of changes to the final rule after considering all the public comments it received.
In addition to the changes listed in the second paragraph above, the CFPB's updated mortgage servicing rules will also:
Require servicers to notify borrowers when loss mitigation applications are complete.

Clarify servicers' obligations to avoid dual-tracking and prevent wrongful foreclosures.

Clarify when a borrower becomes delinquent.

Provide flexibility for servicers to comply with certain force-placed insurance and periodic statement disclosure requirements.

Clarify several requirements regarding early intervention, loss mitigation, information requests, prompt crediting of payments, and the small servicer exemption.

Exempt servicers from providing periodic statements under certain circumstances when the servicer has charged off the mortgage.
Lastly, in concurrence with this final servicing rule, the Bureau is also issuing an interpretive rule under the Fair Debt Collection Practices Act that relates to a servicer's compliance with certain provisions that were amended by the final servicing rule.
Most of these amended provisions will officially take effect 12 months after they are published within the Federal Register. However, the provisions relating to both successors in interest and periodic statements for borrowers in bankruptcy will take effect 18 months after they are published in the Federal Register.
To view the CFPB's final mortgage servicing rule, click here.
To view the CFPB's interpretive rule under the Fair Debt Collection Practices Act, click here.
Sources:
Consumer Financial Protection Bureau – consumerfinance.gov
Inside Mortgage Finance – insidemortgagefinance.com