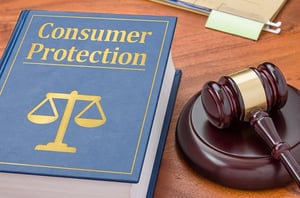 The CFPB recently finalized an amendment to its "Know Before You Owe" mortgage disclosure rule—commonly known as TRID—which originally took effect in October of 2015. According to the Bureau, its amendment addresses when a mortgage lender with a valid justification can pass increased closing costs on to a consumer and disclose these costs on a Closing Disclosure.
When the original rule took effect, it imposed a timing restriction as to when a creditor could use a Closing Disclosure to communicate closing cost increases to the consumer. This restriction could prevent creditors from charging the consumer for those increases even if there was a valid reason for doing so – like a changed circumstance or borrower request.
Not long after its implementation, the industry's feedback showed that it needed clarification regarding when creditors could pass increased costs to consumers. As a result, the CFPB proposed an amendment back in July of 2017 that would remove this particular timing restriction.
After considering the numerous public comments that were submitted, the Bureau decided to finalize the rule change, which will remove the timing restriction. The final rule will take effect 30 days after its publication in the Federal Register.
For more information, check out the CFPB's final rule.
Sources:
The MReport – themreport.com
Mortgage News Daily – mortgagenewsdaily.com