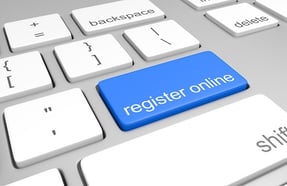 The Consumer Financial Protection Bureau (CFPB) is considering whether or not to propose a new rule that would require nonbank financial institutions to register with the federal agency via a comprehensive and interactive web-based registration system.
The Bureau posted a Request for Information (RFI) to the Federal Business Opportunity website that outlined the registration system's capabilities and services – noting that such a system would allow nonbank financial institutions to apply for, amend, update, and/or renew a registration online using a single set of uniform applications.
According to the RFI, the online registration system would also allow the CFPB to process these registration applications and amendments through automated workflows.
In addition to other data gathering components, the registration system could also be used for the collection of financial, operational, and organizational structure data. The information collected, according to the RFI, might include business register data – such as the name, address, aliases, industry, and ownership information.
It's important to note that the Bureau included a disclaimer within its RFI stating that this request was not "to be construed as a commitment that the CFPB will propose a rulemaking on the registration of nonbank financial institutions, or that the CFPB will propose any specific system requirements."
The CFPB is currently reviewing the vendor feedback its RFI has received, which will help lead to its final decision on whether to proceed with this initiative or not. If the Bureau were to propose such a rule, the RFI stated that it would provide ample notice to the industry and an opportunity for comments to be submitted.
For more information, or to see the Bureau's RFI in its entirety, click here.
Sources:
Inside Mortgage Finance – insidemortgagefinance.com
Info Bytes Blog (Buckley Sandler, LLC) – infobytesblog.com