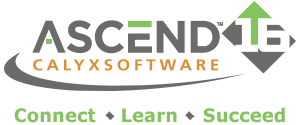 From October 5th through the 7th, our own Vladimir Bien-Aime (CEO), Jody Collup (VP of Marketing), Nick Myhasuk (Service Delivery Manager), and Matt Gerhart (Technical Support Specialist) will be exhibiting our flagship product eTrac® in booth #410 during the Calyx Ascend '16 event.
All four will be in attendance for the duration of the conference at the Hyatt Regency in New Orleans, and look forward to networking with new contacts as well as catching up with old friends.
Calyx Ascend '16 Overview:
Designed for Calyx customers and partners alike, the Ascend '16 event will allow attendees to become better versed in both new and upcoming industry changes. Participants will also learn new strategies from top-notch keynote speakers, and will gain better industry insight through several impactful sessions. For more information on this conference, click here.
eTrac/Calyx Integration:
Our eTrac Valuation Management Platform has been directly integrated with Calyx's Loan Origination System (LOS). This integration allows mortgage originators using Calyx to utilize eTrac's efficient appraisal ordering system from directly within their native Calyx interface to reduce redundant data entry and eliminate unnecessary faxing.
For more information, please stop by our booth (#410) during the event. If you're interested in scheduling a demo, please submit your request to productinfo@globaldms.com.