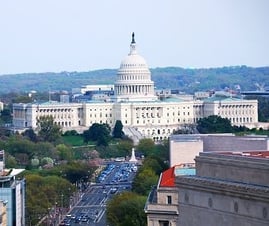 In late March, the Coronavirus Aid, Relief, and Economic Security (CARES) Act was passed through Congress and signed by President Trump, which provided a $2.2 trillion stimulus package designed to fight off the worst of the economic fallout as a result of the COVID-19 shutdown.
The housing market has certainly taken a hit from the shutdown and was considered within this relief effort by the federal government.
According to a recent report from Up For Growth, the CARES Act provides billions of dollars for housing programs, housing for the elderly, rental-assistance programs, housing for those with disabilities, and fair housing initiatives. The new bill also provides a 15% increase to the Public Housing Fund.
Up For Growth notes, however, that one of the most beneficial sections of the CARES Act is the increase in unemployment insurance benefits, which includes an additional $600 per week for up to four months. The nonprofit believes that this extra money is essential for helping people affected by the countless layoffs to stay in their homes.
For more information, including an infographic on how the funding for housing will be distributed, check out Up For Growth's report.
Sources:
Up For Growth – upforgrowth.org
The MReport – themreport.com