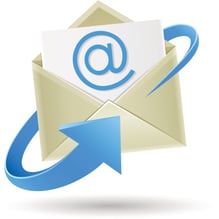 With so much emphasis on digital technology, having the ability to send personalized mass-emails is becoming essential to most businesses – including those that deal with real estate appraisals.
Mass-email engines allow companies to communicate important messages to large distribution lists within seconds, which saves time and helps ensure accuracy. Most valuation management platforms, however, don't include this functionality and require their users to implement additional software systems – adding to your overall costs.
eTrac® is different in that it comes equipped with its own unique mass-email engine known as Global Communicator, which helps facilitate the efficient delivery of your important messages to large distribution lists.
This unique tool utilizes an online editor that supports merge fields, HTML, images, external data sources, and extensive filtering for targeted mass-messaging. Other features of Global Communicator include:
Unlimited emails and campaigns

Attachment capabilities

Ability to email contacts in multiple databases

Unique branding and personalization capabilities

Works with any browser – Internet Explorer, Chrome, Firefox, etc.
For more information, or to see a quick demo, contact us today at productinfo@globaldms.com.