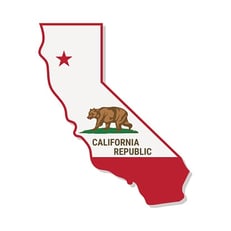 California's new "gig worker" law, or Assembly Bill 5 (AB-5), has been a hot topic for appraisal professionals that operate within the state due to its impact on both appraisers that work as independent contractors and companies like AMCs and appraisal firms that rely on these independent contractors.
According to Appraisal Buzz, AB-5 curbs the classification of service providers and workers as independent contractors by businesses, rather than as employees. The new law makes it more difficult to establish independent contract status and could lead to class actions if an AMC or appraisal firm handles an appraiser's classification incorrectly. For appraisers working as independent contractors, Appraisal Buzz noted that AB-5 may result in diminishing their independence and the tax benefits associated with self-employment.
AMCs and appraisal firms can still classify their appraisers as independent contractors, but must now establish this classification according to the bill's "ABC test":
The worker is free from the control and direction of the hiring firm in connection with the performance of the work, both under the contract for the performance of the work and in fact.
The worker performs work that is outside the usual course of the firm's business.
The worker is customarily engaged in an independently established trade, occupation, or business of the same nature as the work performed.
All three of these mandates must be met in order to classify an appraiser as an independent contractor.
For more information regarding California's new "gig worker" law, and its effects on the appraisal industry, check out the following article from Appraisal Buzz.
Sources:
Appraisal Buzz – appraisalbuzz.com
Valuation Review – valuationreview.com