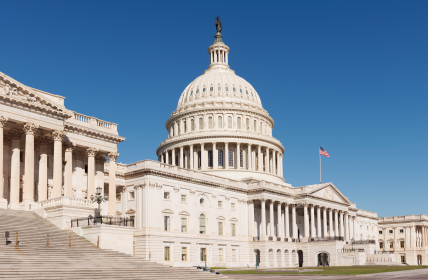 This past January, U.S. Representatives Ed Royce (R-CA), Jared Huffman (D-CA), Don Young (R-AK), and Peter DeFazio (D-OR) introduced a new piece of legislation to Congress known as H.R. 389 – or the "Credit Union Residential Loan Parity Act."
According to Rep. Royce's press release, this bipartisan bill will provide relief to credit unions, and will affirm that loans being used to finance the purchase of small apartment buildings from both credit unions and banks will be recognized as residential real estate loans.
H.R. 389 will remove loans made for the purchase of non-owner occupied, 1-4 unit dwellings from the calculation of the member business lending (MBL) cap that's currently imposed on credit unions. If passed, the new legislation will allow credit unions to lend an additional $11 billion to small businesses, which would free up private sector financing for commercial businesses and rental housing.
It's important to note that H.R. 389 will still provide the National Credit Union Administration (NCUA) with the ability to apply stringent underwriting and servicing requirements to these loans – which often depend on rent as the main contributor towards repayment.
Within his press release, Rep. DeFazio explains that the new bill intends to place credit unions on a level playing field with other financial institutions: "Credit unions should not be constrained by arbitrary regulations that impair their ability to serve members who wish to invest in small residential properties. The Credit Union Residential Loan Parity Act puts credit unions on equal footing with banks, and allows members additional choices when shopping for investment capital."
To view H.R. 389 in its entirety, click here.
Sources:
U.S. Representative, Ed Royce – royce.house.gov
The MReport – themreport.com