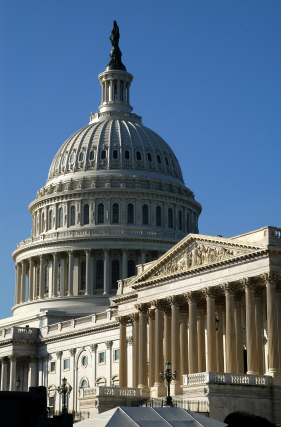 The United States Senate recently voted in favor of Carol Galante to serve as the official Commissioner of the Federal Housing Administration (FHA) by a vote of 69-24. Ms. Galante, who's held the role as acting FHA Commissioner for well over a year now, will succeed David Stevens who left the Agency in April of 2011 to become the President and CEO of the Mortgage Bankers Association.
Galante has been a part of the Obama administration since 2009, in-which she initially served as the Deputy Assistant Secretary for the U.S. Department of Housing and Urban Development's (HUD) Office of Multifamily Housing. As the FHA's Commissioner though, she will face the gigantic challenge of stabilizing the finances of an agency that has seen its debt rise to unprecedented levels, which may require a taxpayer bailout in the long run.
A recent independent review of the FHA showed that the Agency's mutual mortgage fund has a negative economic value of $16.3 billion, and yields a capital reserve ratio of negative 1.44 percent. It will be Galante's job to address this growing issue so the Agency can continue to insure lenders against loans gone bad, which has been its primary function since 1934.
Galante's nomination was met with some resistance from Republicans, who argued that the current administration at the FHA hasn't done enough to halt the Agency's loses. Senator Richard Shelby (R-AL) in particular, who is currently the ranking Republican on the Senate Banking Committee, said that he doesn't support the current management of the FHA program and voted against Galante's confirmation—to no avail.
With that said, this was still a fairly bipartisan decision; especially after Senator Bob Corker (R-TN) secured several commitments from HUD Secretary Shaun Donavan and Galante herself to place a moratorium on a popular FHA-insured reverse mortgage product and to implement other reforms to reduce the FHA's risk profile.
About Carol Galante:
Prior to her appointment at HUD, Carol Galante was the President and Chief Executive of BRIDGE Housing Corporation—the largest non-profit developer of affordable, mixed-income, and mixed-use developments in the state of California. Before joining BRIDGE, she was the Executive Director of Eden Housing Incorporated.
In addition to her work in real estate development, ownership, and management, Carol has also worked for the cities of Santa Barbara, Philadelphia, and Richmond, California in city planning and community economic development. She has held numerous volunteer leadership positions in organizations that include the Housing Partnership Network, OneCalifornia Bank Foundation, California Housing Consortium, and Center for Housing Policy.
A previously licensed real estate broker, Ms. Galante holds a Master's degree in City Planning from U.C. Berkeley and a Bachelor of Arts degree from Ohio Wesleyan.