Over the past couple months, GlobalDMS has added 2 new members to its team to help support the growing business and increased demand. Nick Tates and Mark Kurley have been hired to help support the company's Development Department, and bring impressive resumes and past experiences with them as they begin their new journeys with GlobalDMS.
Nick Tates: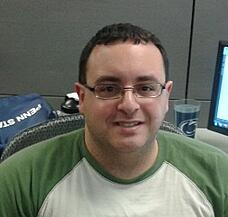 Nick was hired on September 4th, 2012 to fill the System Developer position in GlobalDMS' Software Development Department. As the new System Developer, he will be in charge of developing and maintaining the company's newest software systems and will primarily concentrate on the company's newest web-based applications.
Prior to joining GlobalDMS, Nick worked as a Software Developer for Guardian Life Insurance Inc. from June 2008 until August 2012. While there, he was responsible for the development of internal and external applications—both web and client/server-based—for the company's Retirement Solutions Profit Center. Nick earned his Bachelor's Degree in Mathematics—with a strong emphasis in Computer Science—from Penn State University back in 2008.
Mark Kurley: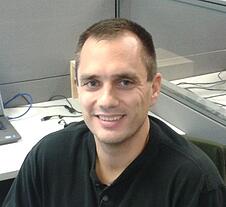 Mark was hired on September 24th, 2012 to join GlobalDMS' Software Development Department as the new Software Architect and Technical Lead. He is responsible for developing the company's next generation of products, which are still currently in their infancy and set to be released over the next year or so.
A software engineer with 14 years of experience in software analysis, designing, development, integration, and testing, Mark brings an impressive resume with him to GlobalDMS. After earning his Bachelor's Degree in Computer Information Science from Temple University, he worked for Prophet21 from 1998 to 2005; continuously rising in the company's ranks until he eventually became the Senior Software Engineer. In 2005, Mark joined Activant Solutions to fill the Staff Development Engineer position, and worked for the company until May of 2011. He then joined Epicor Software Corp. in May of 2011 to fill their Staff Development Engineer position, and eventually became the company's Software Architect for projects involving cross-platform architecture.