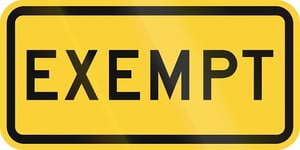 The Bureau of Consumer Financial Protection (BCFP) recently issued a statement that contains guidelines on the partial exemptions for small banks and credit unions under the Home Mortgage Disclosure Act (HDMA) rules of the amended Dodd-Frank Act.
According to the BCFP's guidance, lenders that originated fewer than 1,000 loans in the past two years can bypass some of the data collection and reporting that's required by the HMDA.
In particular, small banks and credit unions get a partial exemption from HMDA reporting procedures if the institution originated fewer than 500 closed-end mortgage loans in each of the two preceding calendar years. Likewise, these institutions are also eligible for a partial exemption if they originated fewer than 500 open-end lines of credit in each of the two preceding calendar years.
The BCFP's statement also mentioned that the amendments to the Act would not affect the format of the Loan Application Registers (LARs) for all institutions filing HMDA data that's collected in 2018. In terms of compliance, the Bureau said that it did not intend to require data resubmission for HMDA data collected in 2018 and reported in 2019 – unless data errors are material.
For full details, check out the BCFP's statement.
Sources:
Consumer Financial Protection Bureau – consumerfinance.gov
The MReport – themreport.com
HousingWire – housingwire.com