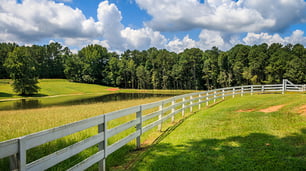 The American Society of Farm Managers and Rural Appraisers® (ASFMRA®) recently announced the release of a new textbook titled, "Valuing Rural America: Foundations of Data Analysis."
According to the ASFMRA's press release, its new text book both expands and updates methodology for appraisers of all career stages and experience levels – taking the body of knowledge in rural appraising to a new level.
The book begins with data analysis (written specifically for entry-level appraisers), provides exhibits and sample reports to guide beginners through their first appraisal assignment, and includes a road map for mid-level appraisers for better understanding proportional analysis – which will increase their efficiency and help them understand how to compare properties with differing value components.
"Most of the published literature in the appraisal profession deals with urban appraisal topics," said chief writer, Justin Bierschwale, in the press release. "Few resources address rural property appraisals, and those that have been published really focus on production agriculture."
The ASFMRA noted that appraisers also deal with mountain and recreational land and properties with natural resources (such as oil and gas deposits), and that a lot of rural land has been devoted to wind turbines or generating geothermal or solar energy. Bierschwale mentions that the agency's new book attempts to broaden that scope and capture everything.
For more information, or to order a copy of "Valuing Rural America: Foundations of Data Analysis", visit the ASFMRA's website.
Sources:
ASFMRA – asfmra.org
Valuation Review – valuationreview.com