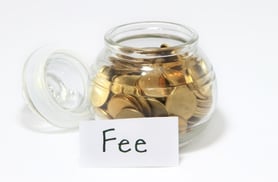 As reported by Valuation Review, the Appraisal Subcommittee of the Federal Financial Institutions Examination Council (ASC) recently issued a proposed rule that would officially set the fees for appraisal management companies (AMCs) who are part of the national registry.
To recap, the Dodd-Frank Act requires each state to create AMC registration and oversight rules in order for their AMCs to conduct appraisals for federally related transactions. Any state that does not create a set of AMC rules is then required to collect a national registry fee from their AMCs.
AMCs that have been in business for more than one-year would be required to pay their respective state(s) an annual registry fee of $25 multiplied by the number of appraisers working for or contracted under them. For those AMCs that have not been in business for more than one-year, the fee would still be $25, but will be multiplied by an appropriate number to be determined by the ASC.
In addition, this $25 fee may be adjusted to a maximum of $50 at the discretion of the ASC if it is determined that the Committee needs more funds to carry out its statutory functions.
Within its proposed rule, the ASC mentions how it was considering three options pertaining to the national registry fee. In the end, it decided to go with the third option, and provided the following explanation:
"Under the third option, which is set forth in the proposed rule, the phase 'working for or contracting with' would include appraisers that performed an appraisal for the AMC on a covered transaction during the reporting period in a particular state. This option would exclude appraisers accepted by the AMC for consideration for future appraisal assignments, as well as appraisers who performed an appraisal in the past, but did not perform any appraisals in the reporting period. The AMC registry fee is not intended to result in duplicate fees for the same appraisal, even if there are multiple drafts of an appraisal. Therefore, the AMC registry fee is to be calculated based on an appraisal one time only."
The ASC believes that this third option will impose the smallest fee allowed under the statutory provisions, and therefore will provide less burden on AMCs.
The Committee is currently reviewing a slew of public comments that touch upon all aspects of its proposal, and will make a final decision later this year.
For more information on the ASC's national registry fee proposal, click here.
Source:
Valuation Review – valuationreview.com