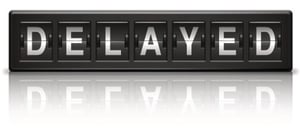 The Appraisal Subcommittee (ASC) of the Federal Financial Institutions Examination Council (FFIEC) recently announced a revised date for the opening of its National Registry of AMCs—or the "AMC Registry"—which is now set for July 16, 2018.
The ASC issued a revised bulletin (No. 2017-01) to state appraiser regulatory agencies to notify them of this revised date, which was previously set for June 4th. According to the bulletin, the delay was put into effect to give states more time to amend their rules, regulations, and/or operating procedures so they could properly implement the AMC registry fees.
"The ASC will open the AMC Registry to states no later than July 16, 2018," the revised bulletin said. "At that time, states that elect to register and supervise AMCs (participating states) will be able to enter AMCs on the AMC Registry if they have collected AMC registry fees in accordance with the Final Rule."
After June 4, 2020, any participating state's compliance review will include a review of the requirements for entering an AMC on the registry. Until that time, however, a state's AMC program will be considered compliant regardless of whether the state is ready to enter AMCs on the registry.
For more information, check out the ASC's revised bulletin.
Sources:
Valuation Review – valuationreview.com
Regulatory Report – regreport.info
Appraisal Subcommittee – asc.gov