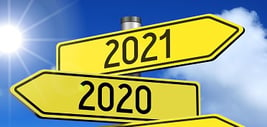 The Appraisal Foundation recently announced that its Appraisal Standards Board (ASB) unanimously adopted the 2020-21 edition of USPAP during its latest public meeting in Kansas City, MO.
According to the press release, USPAP will now move to production and be released in the fall. It will officially take effect on January 1, 2020 and remain in effect until December 31, 2021.
An interactive webinar will be held with ASB Chair Wayne Miller and Appraisal Foundation VP John Brenan on May 22nd (sign up here), allowing those within the industry to ask questions and receive direct answers. The Foundation has also issued a Summary of Actions report, which provides more details on the impending changes.
Appraisers are encouraged to acquire and review the 2020-21 edition of USPAP before it becomes effective to ensure continued compliance during the transition.
For more information on the impending changes, check out the Appraisal Foundation's Summary of Actions report here.
For the latest updates as they become available, visit the official USPAP webpage.
Source:
The Appraisal Foundation – appraisalfoundation.org