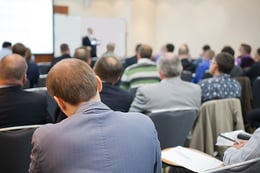 In a recent press release, the American Society of Appraisers (ASA) reported that trends towards increased regulation, scrutiny, lawsuits, and penalties are forcing valuation professionals from all disciplines to take a serious look at how they conduct business.
Real estate appraisers in particular, according to the press release, are taking the brunt of complaints, because the Appraisal Subcommittee (ASC) has been pushing state regulators to enforce requirements on continuing education as well as the Uniform Standards of Professional Appraisal Practice (USPAP).
The ASA has been on the forefront of these and many other trends, and is now offering its Appraisal Review and Management program to help those in the valuation industry reduce risks. Upcoming classes include:
Classes have been approved for up to 27-hours of continuing education credits by certain states, and the ASA is hopeful that its courses will provide valuation professionals with an opportunity to learn how to avoid potentially troublesome situations.
For more information, check out the ASA's website.
Sources:
American Society of Appraisers (ASA) – appraisers.org
Valuation Review – valuationreview.com