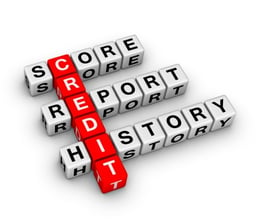 According to FICO, consumer credit scores have reached a record high and now average 704 points. As Americans appear to be making better credit decisions, this clearly has translated to higher FICO scores – which weights consumers in terms of on-time payments, length of credit history, the amount and type of credit they have available, and how much of their available credit is being used.
This 704 point average, which is on a scale that runs from 300-850, is a drastic improvement from the 686 average that was seen just after the crash in 2009. In addition, the five point increase from 699 in 2016 to 704 in 2018 is one of the largest two-year improvements ever recorded.
To find this average, FICO conducts periodic studies that include up to 10 million consumers of the more than 200 million consumers that have credit histories on file at the three national credit bureaus. Since 2009, the average scores have been gradually rising as the economy, unemployment levels, and incomes have all improved.
Of note, FICO's study found that there were some variations in average scores between different age groups. For example, those between the ages of 18-29 had an average score of 659, while consumers that were 60 and older averaged a 747.
This isn't entirely surprising, as younger consumers typically have thinner credit histories and credit files, and any negative report will weigh more heavily on their scores.
Sources:
Mortgage News Daily – mortgagenewsdaily.com
The Washington Post – washingtonpost.com