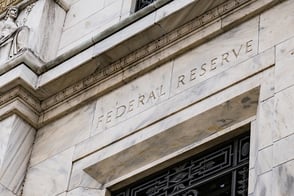 The Federal Reserve recently announced that its Board and Federal Open Market Committee have released the minutes from their July meeting, which indicate that more rate cuts could be on the way through 2020.
These latest minutes also provide insight into the Federal Reserve's recent rate cut, which occurred during this July meeting as well. According to HousingWire, the Committee gave three overarching reasons for its decision – a slowdown in economic activity, trade policy risks and slowing global growth, and low wage growth and inflation.
To recap, the Fed provides minutes for each regularly scheduled Committee meeting, which are typically available three weeks after the meeting's conclusion and subsequently published on the Federal Reserve Board's Annual Report. It's important to note that the descriptions of economic and financial conditions within these minutes are based solely on the information that was available to the Federal Open Market Committee at the time of its meeting (in this case, July 2019).
For more information, or to see a copy of the Fed's most recent minutes, click here.
Sources:
Federal Reserve – federalreserve.gov
HousingWire – housingwire.com