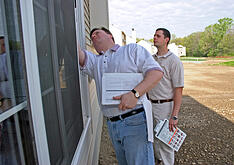 The Appraisal Foundation's Appraiser Qualifications Board (AQB) recently issued its 2nd exposure draft of proposed changes for its Supervisory Qualifications, which are included within its Real Property Appraiser Qualification Criteria.
As it currently stands, any discipline that impacts an appraiser's legal eligibility results in their inability to be a supervisor for a minimum of 3 years. According to the Appraisal Foundation's press release, the AQB's proposed changes seek to clarify that discipline imposed due to administrative matters will not disqualify an appraiser from being a supervisor.
As stated in its exposure draft, the AQB has been made aware of circumstances in some states where discipline is imposed for "administrative" reasons and not due to a breach of the individual's requirement to practice ethically and competently. However, because the Criteria doesn't distinguish the reason(s) for a disciplinary sanction that affects a supervisory appraiser's legal eligibility to practice, all such sanctions currently prohibit an individual from acting as a supervisory appraiser for a period of 3 years after the sanction occurred.
The AQB mentioned that distinguishing administrative sanctions from no-administrative sanctions is important and believes this will help prevent those dealing with administrative matters from being unfairly locked out of a supervisory role.
The AQB is currently seeking comments on its exposure draft before October 25th. For more information, or to submit a comment, check out the exposure draft here.
Source:
The Appraisal Foundation – appraisalfoundation.org