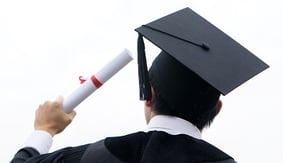 Hondros Education Group recently announced that its Hondros College of Business now offers the only associate degree program recognized by the Appraiser Qualifications Board (AQB) as an approved education provider for real property appraisers in the U.S.
To recap, the AQB relaxed its education requirements for appraisers in May of 2018, eliminating the need for a bachelor's degree. Now, candidates are only required to obtain an associate's degree and successfully pass the National Uniform Licensing and Certification Examination.
According to the press release, Hondros College of Business' appraisal-related courses are included within its online degree program, where students can earn degree credits while also meeting the AQB criteria for certified appraisers. As a result, graduates of the college's online program may receive up to 20 hours of quarter credits (or 200 block hours) of qualifying education credit towards a real property appraiser credential.
"At Hondros, it's all about the students, and we're excited to offer them more career opportunities with the education they've earned," said Carol Thomas, VP of Hondros College of Business.
Sources:
PR Newswire – prnewswire.com
Valuation Review – valuationreview.com