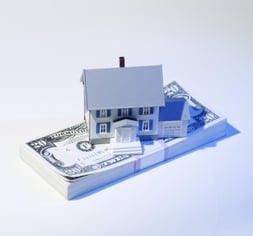 According to Quicken Loans' National Home Price Perception Index (HPPI), the gap between what homeowners believed their properties to be worth and what appraisers actually valued them at widened this past December for the first time in 6 months.
Quicken Loans' National HPPI showed that the average appraisal value fell 1.33% below what homeowners were expecting. This widening of opinions between the two parties was a complete reversal of the narrowing trend that was seen throughout much of the second half of 2016, as homeowner and appraiser opinions had been moving steadily closer.
While homeowner perceptions lost some ground in December, so too did appraisal values. Quicken Loans' National Home Value Index (HVI) showed that the average home value was 1.19% lower in December than in November, but also showed that appraisal values overall continued to rise on an annual basis – increasing 3.85% year-over-year.
Despite the overall decrease in appraisal values nationwide, it's important to note that Quicken Loans found some significant variations of this decline across different regions of the country. For example, estimates from homeowners in the Denver area were actually 3.04% lower than what appraisers were estimating, while Philadelphia homeowners believed their properties to be 2.94% higher than most appraised values.
Even though the market saw a slight dip in December, home values still continued to climb by 3.85% nationally year-over-year. That being said, Quicken Loans did point out that this growth was at a slower pace than the 5.28% annual increase seen in November.
In addition, Quicken Loans found that appraised values had the strongest annual growth in the Western region of the country, while the Midwest region showed the slowest gains.
Sources:
Quicken Loans – quickenloans.com
The MReport – themreport.com