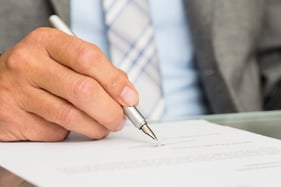 Several national appraiser organizations—including the American Society of Appraisers (ASA), National Association of Independent Fee Appraisers (NAIFA), and American Society of Farm Managers and Rural Appraisers (ASFMRA)—recently sent a letter the Consumer Financial Protection Bureau (CFPB) asking the federal regulator to get involved with the current debate over increasing the appraisal threshold level for federally related residential mortgage transactions.
Back in December, the FDIC, OCC, and the Federal Reserve first proposed their idea of increasing this appraisal threshold level from $250,000 to $500,000, because they feel it costs banks too much time and money to fulfill the associated appraisal requirements. Most appraiser organizations have opposed this change, and believe that such an act could actually have a negative impact on safe and sound real estate lending practices by prompting banks to significantly reduce attention to collateral risk and management.
Within their letter, the ASA, NAIFA, and ASFMRA stated how they are concerned that the three banking agencies could make a decision too quickly, believing they have "unilateral authority under existing law" to adjust the threshold. They feel that the CFPB needs to act now so that appraiser organizations are not denied the right to comment on any decision rendered.
The appraiser groups justified their request by highlighting section 1473 of the Dodd-Frank Act, which gives the CFPB the authority to "independently determine whether (increasing the threshold) provides reasonable protection for consumers who purchase 1-4 unit, single-family residences and concur with any decision to increase the appraisal threshold." The letter then went on to point out that any "Bureau non-concurrence would prevent an appraisal threshold increase decision by the agencies from taking effect."
"It is the hope of the organizations that drafted this letter that the Bureau will advise them as to how the CFPB intends to proceed regarding the (banking) agencies' announced consideration of a threshold increase," stated the letter.
In addition, the ASA, NAIFA, and ASFMRA also said that they are reviewing more ways to provide additional comments to the banking agencies regarding appraisal regulations and their impact on federally regulated financial institutions.
Source:
Valuation Review – valuationreview.com