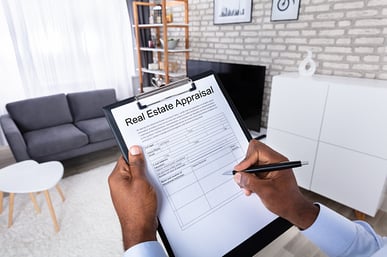 The Appraisal Subcommittee (ASC) recently created a Frequently Asked Questions (FAQ) document regarding its temporary waiver authority, which provides 15 common questions with detailed answers.
The document starts by asking, "What is a temporary waiver?" To recap, the ASC answers that it may "waive by order, on a temporary basis and with concurrence of the Federal Financial Institutions Examination Council (FFIEC), any requirement relating to certification or licensing (credentialing requirements) of persons eligible to perform appraisals for federally related transactions (FRTs)."
The ASC goes on to say that "such an order requires its written determination that there is a scarcity of certified or licensed appraisers to perform appraisals in connection with FRTs in a state, or in any geographical political subdivision of a state, that has led to significant delays in the performance of such appraisals."
According to the FAQ, Congress provided this authority to the ASC as part of Title XI of the Financial Institutions Reform, Recovery, and Enforcement Act of 1989, as amended (Title XI). The ASC has promulgated regulations that govern the processing of temporary waiver requests and provides the opportunity for public input during the temporary waiver proceeding.
Some additional questions include:
"Does a temporary waiver eliminate the requirement for an appraisal for FRTs?"
"Who can request a temporary waiver?"
"How long does the temporary waiver process take?"
"How is "scarcity" of appraisers defined?"
"How is "significant delay" in the performance of appraisals defined?"
For the answers to these, and several other questions, check out ASC's temporary waiver FAQ.
Sources:
Appraisal Subcommittee (ASC) – asc.gov
Valuation Review – valuationreview.com